Book Week Scotland Saturday with the WPS programme
Tweet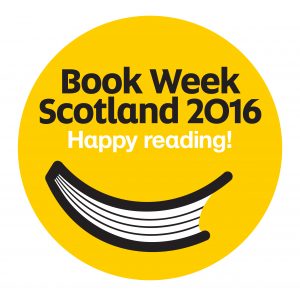 Reading and Rambling (26th November, 10-12pm)
In a walk of two hours duration, join us for a convivial literary urban ramble through the west end of Dundee that will take in the Western Cemetery, the Wellcome building, the Darcy Thompson Museum, the Verdant Works and more. Book enthusiasts will be stopping at various points on the walk, talking and reading from books that have roots in the locale or are "inspired" by place. You'll have a chance to chat with your fellow readers and ramblers along the way. Meet at University of Dundee West Park Conference Centre for the start of the walk. Please wear appropriate clothing.
Writing and Rambling (26th November, Verdant Works Education Box, 1-3pm)
What have you seen, heard, felt …even sensed on your walk? Inspired by the urban ramble? Help us create a literary smorgasborg. You will be offered a selection of sensory starters … but the main course, be it in poetry or prose, is yours. If you have space for afters, we will enjoy a shared and supportive reading of this new writing.
Headstone Stories (26th November, Dalhousie Building, University of Dundee 4-5pm)
A pantomime on death? Surely not!! In conjunction with Book Week Scotland, Eddie Small's panto premiered at the Edinburgh Fringe this year makes a welcome return. The corpses of two women start talking in a Funeral parlour. One arrived the day before, the other was 'mislaid' 80 years ago. They talk about their 'deaths and times' often interrupted by the funeral director who will invite audience comments. Laugh but also learn about deathly going ons.