Tweet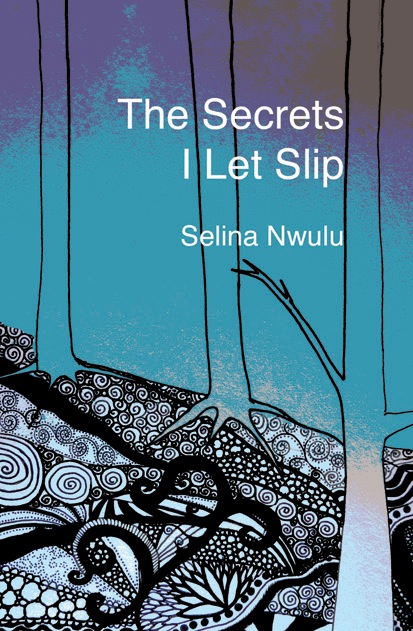 As a North Walian, I picked this slim volume of poems, drawn to the name "Llanberis" on page eight. I hoped there would be more poems about North Wales. There aren't any poems about North Wales but that doesn't matter.
Selina Nwulu well deserves to be the young poet laureate for London, where she now lives. (She was born in Yorkshire.) An amazing line in the "Llanberis" poem, which is actually called ''Tough Dragons'' might also serve as the collection's epigraph: "You are fiercely intelligent and when you figure out how to use them, your words will slay the toughest dragons."
"Curriculum Vitae" exactly epitomizes the mind-numbing machinations a "job seeker" has to go through. "The suit" even manages to "misspell communication" and, of course, his meaning of the word is totally different from that of a poet's. Nwulu has a way with words and while it is difficult to single out any part of any poem to illustrate this (the whole thing needs to be read), her choice of adjectives is always apposite. What else can a statistic be but "stagnant?" What else can anguish be but "suffocating" ?
Weeks roll on, to-and-fro, to-and-fro.
Signed on. Switched off. Monotonous actions
in the room of tripped ambition. And I do learn
new tricks, like finding strength in my words
and learning how to make the perfect cup of
green tea during the commercial breaks of
Come Dine with Me.
The stanza is both funny and sad and will ring true with anyone who has ever been out of work. Come Dine with Me is, of course, a day time television programme but the "new trick" learned is not a recipe but is making tea during the advertisements. Dogs are normally associated with learning tricks thus the whole experience is presented as reducing her humanity. The only positive note is "finding strength in my words". They are all she has. The first couple of lines not only describe monotony – they sound monotonous. "Signed on. Switched off" should be an incongruous juxtaposition but it is a very apt one. People looking for work should ideally be engaged with the process but government regulations make that impossible.
In contrast, "Two Sides of a Coin" is a much happier poem, in which the poet imagines herself living in Lagos as the different a person she would have been had she been born in her ancestral homeland. She has said that "poetry was a way in which I could connect with other sides of myself" and this poem does just that. There is a small melancholic aside in the last line, "I wonder which version would have laughed the most", but, remembering that she also notes earlier in the poem that "we both laugh with the weight and depth of a church bell", this should not be cause for too much concern.
When she writes about visiting Nigeria in reality, she finds it overwhelming, "hit by its everything". However, she loves the language, which "speaks in songs", but she does not understand it. I empathise with this because I cannot properly speak my own language.
"Be Silent" is a chilling reminder to us all. How can people simply get on with the trivia of their lives while those in other countries are suffering and dying? Of her doodles, writings and drawings on photographs in newspapers, she writes,
Newspapers gave me pictures of Palestine
folding in on itself, fleeing from love lost.
Crumpled civilians dodged my doodles
and idle to-do lists.
Nwulu does not simply ignore the torment of others. Apart from poetry she also writes, for the Guardian among others, about social and environmental justice and global politics. If her journalism sings as her poetry does, she is indeed worth reading.
Mair Davies