Tweet
Claire McLaughlin
(Survivor's Press, 2014); pbk, £10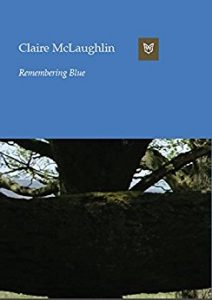 In this her first collection, Claire McLaughlin penetrates the "misty blankness" of vision emerging into the vivid, sensory realm of memory. Blinded by a degenerative retina disease, her poems demonstrate the importance of memory when living without vision. McLaughlin's account is so intense in its imagery, so arousing of the senses that her "sheeted over" eyes actually become portals seeing peerlessly into the sublime. This account, as quoted by her mentor Debjani Chatterjee, is one of "human survivorship", carrying us through the dark and lighter moments of not only living with impairment, but of living itself. The poet's ability to speak honestly of the internal struggles that arise from adversity has a universal quality in its tone. Its effect is profoundly therapeutic, and offers a gentle reminder never to allow oneself to be blinded to life's magnificence.
Opening the collection, McLaughlin declares her intention to explore even the most sensitive memories. In "Abused", she versifies an early trauma:
the swell of buttock
and the slide of thigh
the yell of sex
that blasts my eye
murders my hearing
razors up my gut[.]
The poet refuses to shy away from the visceral, disturbing truth of abuse, and forces her readers to do the same. The anger and despair of her "small fractured heart" can be felt in her use of short, cutting lines and mostly monosyllabic words, underscored by the complete absence of punctuation. The impact of this experience is examined further in "Damage":
was something smashed so it could come to light?
[…] my way of looking, my vision contorted
by the pain I have experienced in the past.
Here she suggests that her "way of looking" was not distorted primarily by her blindness, but rather by suffering. Hence, she regards true vision as an outlook shaped by experience.
Throughout the collection, McLaughlin shifts between subjective and objective notions of vision. In "Mrs No-Eyes":
I remember our road, after rain
[…]
The substances – slick paving stones, soggy brown fence,
Moist soil, the sodden rain-dropped grass,
[…]
I remember the eye that saw these things[.]
The atmospheric, imagery allows readers to see the setting as the poet does: through the imagination. In bringing this moment to life, the poet demonstrates her ability to relive the past.
McLaughlin's subjective interpretation of vision is illustrated in "Going to See the Therapist":
But I had seen too much – not eyes, but heart[.]
The image of seeing with one's heart comes freighted with emotion; indeed, there lies a close association between vision and feeling. Sightlessness is not a disability as the poet is still able to achieve clarity and poignancy.
McLaughlin writes often and affectionately of her relationship with her husband John. Consider "An Elderly Blind Woman Essays a Portrait of her Husband":
[…] generous in defeat,
generous in victory, two matched players
bridge the gap of irreconcilable difference.
The strength of their partnership is founded on mutual respect and empathy; they emerge as equals despite that divorce court terminology
The poet's realist vision is infused with so much positivity and determination that one can only be in awe of her strong sense of self. This is perhaps the ethos of Survivor's Press. By providing a platform for survivors of mental distress, and enabling writing, we engage in a dialogue which helps both writer and reader; such work
inspires a new determinedness in me
[…] I will be
true to my heart, secure in my own mind.

(Winter Weather)
Lamya Sadiq