A Christmas Poem by Beth McDonough
Tweet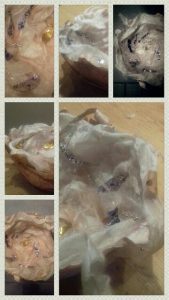 Strathearn Snow
Perthshire spirals down, curls
inside this bleach bowl.
On that flat strath floor, Earn's
eel sparkles black.
Cottages shoal to Dunning
as single ones are lost. Some fin
up Ruthven's elver burn.
Hunch birds of prey wire
up, never where they seem.
© Beth McDonough
Ed: "Strathearn Snow" first appeared in Raum 1(3), Summer 2016.