'Colours': A lyric memoir-essay by Rebecca Arthur
Tweet
If I were a painter I should paint these first impressions in pale yellow, silver, and green. (Virginia Woolf) [1]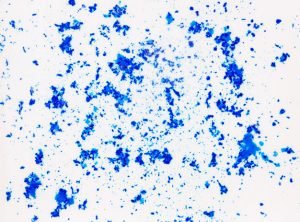 Blue
I can paint my earliest memory in blue – my memory of the jam jar I dropped at my parents' feet after being so certain I could handle the responsibility of carrying it over to them myself. The funny thing about this memory is that my surroundings are unclear, fuzzy and muddled as if the three-year-old me is standing in TV static. Sometimes, I try to really think about what the kitchen I spent my early years eating in looked like, but my brain tries to replace the background with the kitchen of my teenage years. I know that isn't right.
I remember my bare feet slapping across cold tile floors. The jam jar in my hands was cold too, the glass slipping against my fingers. A chill runs through the whole memory, so it might have been a winter's day. Light blue splashes across my mind as I try to visualise it once more.
The counter top was so high that I couldn't stretch far enough to place the jar on it; it fell to the ground with a loud crack. I remember that the glass didn't shatter, it simply split right down the middle, its contents leaking out onto the floor. It was sticky, hard to clean up, and directly beside my mum's slippers. I wonder if it ruined the slippers – that detail didn't stay with me. I must have cried but I don't remember crying specifically. Instead I do remember the emotions I felt. Had I disappointed my parents? Would they hate me for being so stupid? What would we eat for lunch if there was no jam for the sandwiches? Silly questions, maybe, but I was three and this seemed like the end of the world. The end of the world would be painted blue.
There was a theme park called Flamingo Land somewhere in England (around the Lake District, perhaps?) that my family used to visit on holiday. We never went abroad during the summer, at least not until my siblings and I were older, and our time off school was often spent in caravans in places I'd never heard of. I don't remember any of these holidays – except Flamingo Land.
As with my jam jar incident, I can't actually picture what the theme park looked like. I could tell you the ground was concrete; the skies were mostly cloudy; the rides had colours that clashed so badly it might actually hurt your eyes.
The memory is painted pink because I remember the flamingo mascots that were scattered around the park. They were on every sign – even if I can't remember what the sign said – and there were statues of sun-faded flamingos near every landmark. Were the height restrictions for the rides measured in flamingos stacked on top of one another, or was that something I made up? I feel as though the flamingos were taller than me.
It is painted pink because I was young and theme parks are always exciting to young children. My mum was afraid of bigger rides, so my dad rode with me (the ones I was tall enough for, anyway). It's probably one of my earliest memories with my dad. We were on a hurricane style ride with – you guessed it – flamingo shaped carts, and we were waving to the rest of my family who stood below us as we spun around. I went on many rides that day with my dad, but that pink flamingo cart is what I remember the most.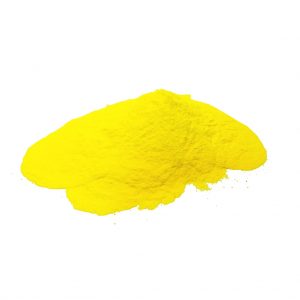 Yellow
I moved schools in Primary 4 and it was as scary as you could imagine it to be. I only feel anxiety when I think about it – that isn't what this memory is about though. In fact, this memory isn't much of anything. All I was doing was wandering around the outskirts of the playground. I didn't know anybody yet and nobody was kind enough to try including me in their groups. I don't think I minded becauseit wasn't much of a change from my social life at the first school.
There was a field of wheat directly next to the playground. It was so close you could reach over the fence and strip the wheat of its seeds – which is exactly what I would do. Every time my circuit around the grounds reached the field, I would pinch the base of the stalk and rip the seeds off before letting them flutter away in the wind. It was surprisingly calming.
I remember that I was into the Twilight Saga at the time. I spent my break times imagining scenes from the book, pretending to myself that I was a vampire, and taking the wheat from its field. For such a solitary life, I can only remember myself as being quite content. The memories are stained with the yellow of the wheat field.
Green
At thirteen years old, in my second year of high school, I had my first boyfriend.
He was a friend first, my first ever male friend. He was one of my only friends, really. I wasn't particularly popular in school since I was a bit of an oddity myself. He was in the same boat. We got along well. Though I couldn't give you many specific instances of good conversations we had or funny moments we shared, I know we had them. I don't remember the specifics, but I remember the emotions. He asked me out and I didn't understand the difference between platonic and romantic, so I said yes.
The setting for this memory is German class; it this seems to be the setting for nearly all of my high school memories. The classroom stood out from the rest, I think, because it was green.
From the posters of the wall to the chairs to the awful jotters we had, everything in that room was a miserable colour of dark green. I associate most of my memories in that room with the colour, but the time my boyfriend was texting me is always at the forefront. I sat at the back of the classroom that year, tucked in my dark little corner with my phone hidden under the desk, my fingers flying across the keyboard. I had to stifle a few giggles whenever he said something funny.
Then he asked me to marry him. I was thirteen.
He wasn't serious, yet he was at the same time. 'Not now', he had said, 'but in the future'. How awful. I was thirteen and this was terrifying. When I remember how I felt, the anxiety colours my chest a dark green. The thing is, I can't even remember my reply, but I think I tried to be casual about it. I didn't want to upset him; though I think I upset him a week later when I broke up with him.
Reading Virginia Woolf's 'Sketch of the Past' and thinking back on my own childhood memories, I realise that I cannot place myself in these memories, not in an obvious sense anyway.
But the peculiarity of these two strong memories is that each was very simple. I am hardly aware of myself, but only of the sensation. I am only the container of the feeling of ecstasy, of the feeling of rapture. Perhaps this is characteristic of all childhood memories; perhaps it accounts for their strength. Later we add to feelings much that makes them more complex; and therefore less strong; or if not less strong, less isolated, less complete. [2]
My childhood amnesia is less strange when I realise Woolf experienced the same. I remember fragments, scenarios through the emotions I felt, through the colours I paint the scene in my head. For every tiny memory I can conjure up, I can associate a colour with it. Even yesterday, which I spent with my girlfriend in her art studio as she stressed over her hand-in – a very light grey.
But the grey of my yesterday is complex; I think there are different shades of grey in there: one grey for the colours of my surroundings, another for the interactions I had with people in the studio, a different grey for my mood and energy while I wasted time waiting for her to mount the work she had finished.  The colours of my childhood were simple, one tone. When I think back on them, I see single-colour blocks swimming around the thoughts of the jam jar, the theme park, the classroom. A child's emotions are simple, but so intense. That is why I can still remember them to this day, I'm sure.  Jean-Jacques Rousseau wrote, 'I am made unlike any one I have ever met; I will even venture to say that I am like no one in the whole world.'[3]
I am like nobody else in this world, but it is hard to feel like that when I am unsure who me, even is in my own memories. My 'moments of being', as Virginia Woolf put it, rarely seem to have me in the picture. I begin to question the validity of what I remember – did everything I think happened actually happen? Did those flamingos really appear on the signs? Was it German class that those texts came through in? The more I think about it, the less clear everything becomes and the more questions I come up with.
How does one conclude a memoir? Perhaps I should describe  sitting here writing  at this moment – if I were to give it a colour, it would be orange. Why? Simply because the lighting in my living room has a warm tone to it that bathes the room in that orange colour. I wonder how I will look back on this moment in a day, a year, a decade. I wonder if I will remember it at all.
[1] Virginia Woolf, "A Sketch of the Past", in Moments of Being: Autobiographical Writings (1972)
[2] Virginia Woolf, "A Sketch of the Past", in Moments of Being: Autobiographical Writings (1972)
[3] Jean-Jacques Rousseau, The Confessions (U.K.; Wordsworth Editions, 1996)