Tweet
From These Windows: Online Collection – a selection of writing and art inspired by the collections of the V&A Museums.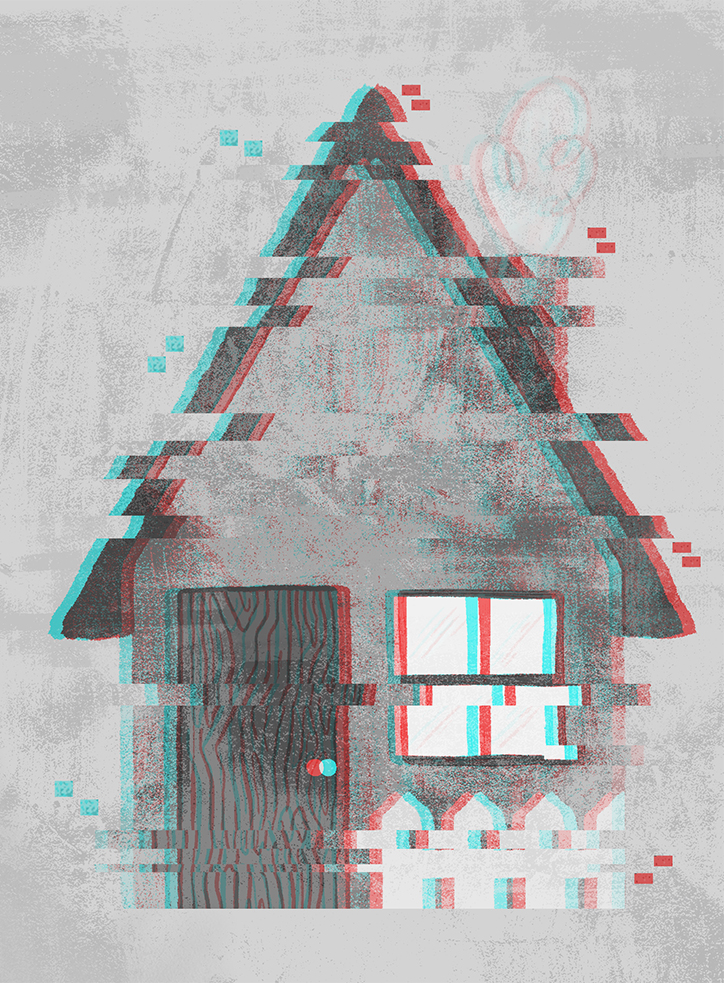 Legend goes Ma only knew Pa was drinking at work when one day he came home sober. Hypocrite. She could put it back too. Red wine and coke. That's one thing I don't like to think about much. That doesn't need working out.
I only stayed in the Bluff a few years total. On and off when I was a teenager. Before we lived in Carrington, but then after Pa took me to Ocean View. Ma moved to Durban North with her larnie boyfriend. He was a chop. Managed a petrol station by Virginia Circle. Collected issues of Time magazine. Pa forced me to go there on weekends so he could dop. They didn't have a TV. They locked all the doors and windows at night. The only entertainment was issues of Time magazine. Once Pa sent me to stay with Ma so that I could go to Durban North College. So I could stay in a white school and learn Afrikaans. But they didn't teach Afrikaans. They taught in Afrikaans. That was a big difference. But you know school wasn't really for me.
If I didn't go to Ma, Pa told me to go to Stacy's. She was the neighbour girl. Her parents were never home. Her skin was brown from going to the beach. Most of the time she only wore a bikini top with shorts. Her shoulders peeled like a snake skin. She was older than me. Her parents were never home. Pa wanted me to hang out with her so I wouldn't become a moffie. Maybe Pa wanted to gut her but she was too young. I liked her a lot but not in that way. She smoked. She was hot from the neck down only. She had a pizza face. Ja, I also had chorbs on my face. Size of marbles. But at least my pimples were only in one or two spots. Stacy showered in Clearasil and still nothing. It was probably all the salt water.
Sometimes she took me to the beach. I was too scared to talk to her friends. They were older. I fancied this one called Rona strong. When it rained we stayed at Stacy's and watched M-Net. She smoked and phoned her friends. Sometimes they came over and they went into her room. I sat in the living room. It was better than being at home.
Her older brother had a computer. They were rare in those days. Even like the one he had. It was old even in those days. He was big into TV games. But he had locked those all away when he went to army. The computer was still in the living room with a Rolodex of floppy disks. I ignored it though. Neither of us were boffins, you know. No one knew how to use MS-DOS. But the TV broke. Her parents didn't fix it even though they still paid for M-Net. We played Mouse Trap for a while but Stacy broke some of the pieces. So we tried the computer. Or I tried the computer. Stacy smoked on the couch and called her friends. She spoke to Rona about it. She knew how to use DOS. Her Pa was an inventory man at the docks. She showed me how to look at files. D I R back slash W. Navigate. C D backslash, C D backslash folder. Run programs. Start filename dot extension. Get help. Help.
Rona laughed when she saw the floppies. They were all knock-offs, hey. Photocopied labels. Stacy's brother bought them in town. The Taiwanese shop at London House arcade. They had a machine there that copied game disks. They sold them for cheap. Her brother had all the good ones. Prince of Persia. The three of us played Carmen Sandiego. It came on four disks. The computer didn't have sound. It made beeps from inside the case.
We did that for a few nights. Saw what else Stacy's brother had. Rona dared me to steal some of Pa's Carling. We played Leisure Suit Larry. That was kiff. So there I was. Between two girls. Playing TV games. A year before I didn't speak to chicks. And well. I still didn't speak. But I was with them. Trying to make a little cartoon man gamble and have sex. The chicks leading me on. Trying to make me pop. I guess I have something to thank Pa for.
Words © Nick Mulgrew
Artwork © Nicole McLaughlin


The creative pieces for These Windows were inspired by visits to the V&A Dundee, where writers and artists were given a guided tour of the Scottish Design Galleries followed by an interactive session exploring objects within the SDG handling collection:
https://www.vam.ac.uk/dundee/exhibitions/scottish-design-galleries
This piece inspired by: Lemmings
Recognised as one of the best games of the early 1990s, Lemmings is estimated to have sold more than 15 million copies worldwide. The aim of the game is to guide the lemmings through a series levels that contain puzzles, obstacles and traps.