Tweet
From These Windows: Online Collection – a selection of writing and art inspired by the collections of the V&A Museums.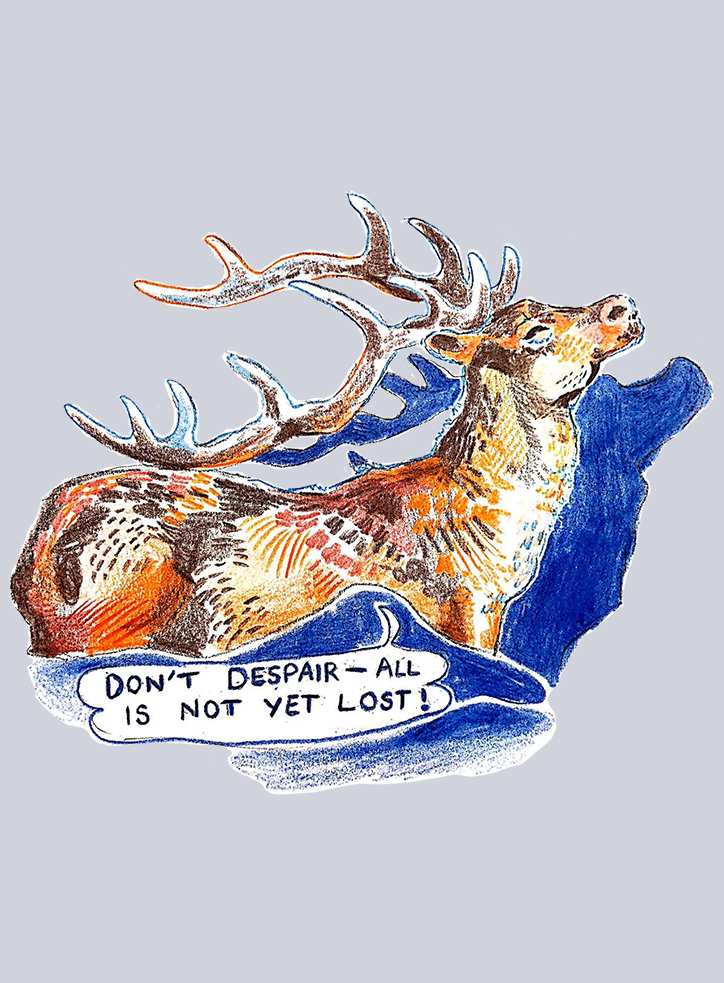 She watched the performance
spellbound.
Defiantly eyeing the audience,
he spoke at length of industrial chimneys;
tall, intimidating, bellowing smoke.
She met him later
wearing a satin dress:
round and smooth;
purple and shiny as a Quality Street.
Bending luxuriously
to accommodate
his hard, straight lines;
her colour softening
his dark edges,
together they cleaved
until golden afternoon paled,
drawing his colossal shadow
over her body
and she saw how small she'd grown
beside him.
Distance stretched
exponential to her shrinking size.
Unable to keep pace,
he encased her in his mammoth fist.
Upright and hefty,
handlebars curved like antlers,
he took her to his bicycle
and tied her doll-like to the bars.
Like this, they rode,
moved by his force.
She a trinket, fluttering in the crosswinds.
How lucky she is! cried onlookers.
How could she have travelled so far
If not bound to him?
Words © Collette Cowie
Artwork © Isla Beaton


The creative pieces for These Windows were inspired by visits to the V&A Dundee, where writers and artists were given a guided tour of the Scottish Design Galleries followed by an interactive session exploring objects within the SDG handling collection:
https://www.vam.ac.uk/dundee/exhibitions/scottish-design-galleries
This piece inspired by: Charles & Margaret Rennie McIntosh
Charles Rennie Mackintosh's dark-stained oak and richly coloured glass was the largest interior that he designed for Miss Cranston's Ingram Street Tearooms in Glasgow. Mackintosh's experimental ideas in the Oak Room informed his design for the Glasgow School of Art Library, which was completed a year later in 1909.