Tweet
Maggie O'Farrell
(Tinder Press, 2021); pbk: £8.99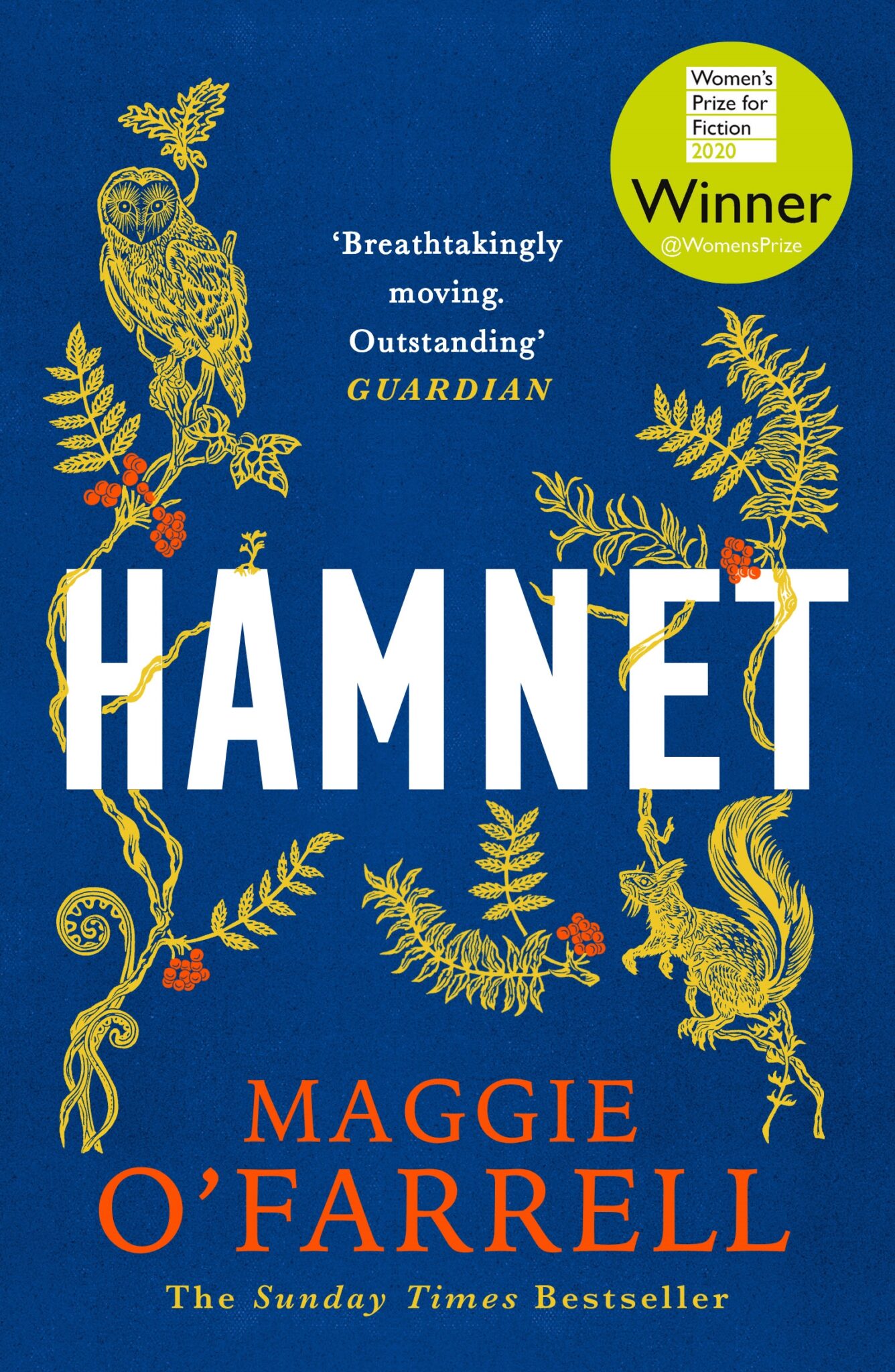 As an avid William Shakespeare fan, I thought I knew most everything about his life. I have studied him inside and out for years. I have heard the earworms of his work in the background of my mind for hours on end. Yet, Maggie O'Farrell's Hamnet completely changed what I understood about Shakespeare's life and his work, and expanded both most beautifully.
We know that Shakespeare writes his world-renowned play, Hamlet, after his son's death. O'Farrell's Hamnet imagines what happens after. This heart-breaking and grief-ridden story, filled to the brim with exquisite language, imagines the lives and minds of historical figures which we know next to nothing about.
However, it is not Shakespeare nor Hamnet himself that controls the drive of this story. It is Agnes (Anne Hathaway) who is the true protagonist. Agnes is portrayed as fey, a seer with visionary and healing attributes. We are hooked immediately on her almost supernatural connection to the world around her. O'Farrell masterfully creates one of the most fascinating literary characters in recent times – and one I most certainly will not forget – based on someone whom history has continuously forgotten. Shakespeare, in contrast, is never mentioned by name in the book, it is always 'the tutor', 'the father', 'the husband'. For once, it is Agnes who takes centre stage.
O'Farrell's novel drives forward the theme of motherhood. We understand that motherhood is about more than the simple caregiving. Agnes invites us in to see all sides of motherhood – grief, fear, the constant questioning whether she is doing everything right. She says,
[Agnes], like all mothers, constantly casts out her thoughts, like fishing lines, towards her children, reminding herself of where they are, what they are doing, how they fare.
We too are immersed in Agnes' feelings and thoughts. There is no shying away from her mental state during many aspects of her life: moving from the country and being one with nature, moving in with her husband in a busy town, allowing her husband to answer his creative calling yet struggling with having to face parenting alone, to name a few examples. And then there is the gut-wrenching loss of her son.
At the end of the novel, when we see Shakespeare's Hamlet, it is through Agnes' eyes that we watch it. Agnes is shocked by the use of her son's name, or name's likeness, in the play. It feels alien and almost empty to her. O'Farrell writes,
Why would her husband have done it? Why pretend that it means nothing to him, just a collection of letters? How could he thieve this name, then strip and flense it of all it embodies, discarding the very life it once contained? How could he take up his pen and write it on a page, breaking its connection with their son?
The questioning here is deliberate. It is not only asking us, or asking Shakespeare, but questions Agnes asks of herself. For her husband to do this, does she truly know him as she thought? It is a curious notion, but also further shows the power that grief holds over Agnes.
O'Farrell's careful consideration of the words she uses, the techniques she displays, is mesmerising. For example, the simple act of collecting honey is described as 'slow as sap, orange-gold, scented with the sharp tang of thyme and the floral sweetness of lavender.'
O'Farrell has such control over her penmanship that she makes any reader envious, wanting to discover more of her craft.
This book is more than just another Shakespeare story. It unearths the tragedy in not only the loss of his son but pushes forward a woman whom I am glad to have finally met. Agnes is at its heart: 'Every life has its kernel, its hub, its epicentre, from which everything flows out, to which everything returns.'
Amy Turnbull