The Ungrateful Refugee: What Immigrants Never Tell You
Tweet
Dina Nayeri
(Canongate Books, 2020); pbk, £10.99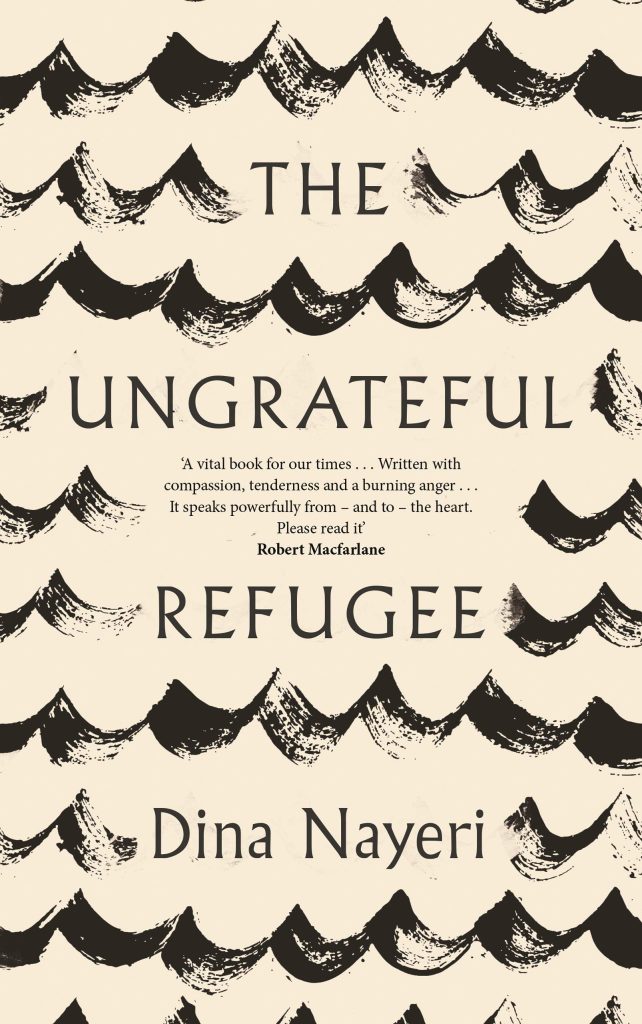 Decades after leaving Iran as a child refugee, Dina Nayeri travels back to the location, both psychological and geographical, in which she waited for her asylum claim to be processed. Late in this powerful memoir, after a particularly distressing moment in her research, Nayeri must remind herself why she feels compelled to return to those early moments of her life: 'Now that I have a daughter, it's time I made sense of my own story and identity so she can be certain of hers.' It is, of course, a common enough experience to find oneself reflecting on one's origins, but to return to the themes and scenarios of Nayeri's youth takes an especially courageous and direct gaze.
The Ungrateful Refugee is part memoir, part reportage, and part rallying cry against the current unjust practices and attitudes toward refugees in the Western world. Nayeri interleaves her own story between that of people she meets in her travels across the waiting places of Europe, asking simple, direct questions along the way that crack the surface of reductive and stigmatising refugee narratives. After drinking coffee with a group of bright young men in a refugee camp in Greece, she asks herself and the reader now implicated silent witness,
Why should these men have to spend their lives idle and mediocre with no hope of accessing their potential? Isn't a wasted life also a life that is in danger?
An especially strong passage sees Nayeri comparing the process of preparing for an asylum interview with the skills she honed as a successful novelist. She compares the storytelling traditions of Iran and the West, explaining how oftentimes asylum seekers must be cultural chameleons to tell a story that is believed. Another of her elegantly incisive questions follows the passage:
I wonder what our world would look like if refugees were asked, instead of reciting facts, to write a story that shows their truth in another way. What if those stories were then evaluated by professional editors, using the same skills they use to see if novels are 'true' enough?
This book is testament to that well-worn advice to new writers 'write what you know'. Nayeri knows about waiting, about risking it all, and about the anxieties of assimilation. She knows about the power of storytelling and about how assimilation creeps into you unbidden when inhabiting a new place long enough ('No one wants to transform. And yet no one can avoid it – we alter with every breath'). Her perspectives are open, questioning but unequivocal. These belong to that special category of story that once heard are instantly self-evident, despite never having been uttered before.
Nayeri's familial relationships, understandably, loom large in the passages about her own journey. Her accounting for these relationships is another opportunity to interrogate the idea of divergent stories. Nayeri's mother and grandmother are Christian, a fact pivotal in both their departure from Iran and their eventual acceptance as refugees in the USA. In explaining her mother's belief in miracles she contrasts her own telling of the same life events as an act that causes conflict and further open-ended questioning.
The Ungrateful Immigrant is a fascinating web of stories as compelling as the best polyphonic novel, but its true power is an exhortation to the right to sanctuary. It cuts under and through the headlines to reveal a place of complex vulnerability and disquieting questions most of us have yet to enter. In this, The Ungrateful Immigrant is an invitation awaiting a response.
Ellie Julings