Tweet
Amy Arnold
(Prototype, 2023); pbk, £12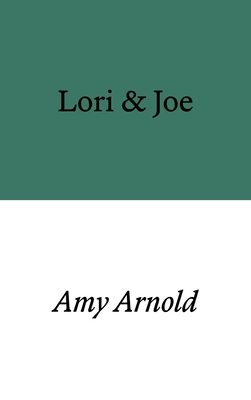 Lori & Joe, shortlisted for the 2023 Goldsmith Prize for innovative and experimental novels, is inspired by Amy Arnold's own walks over the fells and being attentive to her landscape, to her movement, and to her thoughts. The novel is a beautiful representation of the mind's meandering quality, jumping through a person's history without warning.
One morning, Lori heads to the kitchen to make a morning cup of coffee to bring to her partner Joe, as she has done so many times before. On this morning, however, she finds him dead in their bed. Instinctually she goes on a walk and as she does, we are progressively pulled further into Lori's grief and isolation.
There's a cinematic quality to the way that Arnold writes, flowing between different times and spaces without ever making the story feel disjointed. All of Lori's recollections are anchored in her emotions, giving us a core to latch onto—Lori herself. The story's shape is moulded by her meditative reflection on the countryside and her stifling married life in the Lake District. Structurally it reminded me a lot of Terrence Davies' Distant Voices, Still Lives with its fluidity and instantaneity of memory. Like the film, there are memories within memories, adding a level of realism to the train-of-thought narrative structure, resembling the flow of memory itself.
Because of the remarkable blending and interweaving of situations, and the cinematic flow between time and place, I never felt I was being dragged out of the action of one event for another. The fluid merging of different events is the perfect technique for conveying the story of memory and creating the impression of a repetitive and constraining environment. While the novel takes place over the course of one day, we are taken to so many different times and events in Lori's life.
Arnold's attention to detail conveys the isolating patterns of Lori's life in the repetition of phrases, sentences and words like 'babe', and the motif of music that both convey her alienation from Joe and his power over Lori even after his passing. Her thoughts are often influenced and interrupted by Joe's wee sayings and naggings. Events often repeat, conveying the dreariness of Lori's life and the intensity of emotion felt towards certain situations.
While Arnold's use of language is compelling enough to give us an understanding of Lori's feelings of regret, jealousy, and stagnation, setting also plays a vital role to our engagement with the central character's story. With the backdrop of near-constant rainfall, Lori's recollections are full of melancholy and a feeling of stasis. Yet Lori's meditative awareness of the fell as she walks through it creates a connective thread in a story of loneliness.
On top of this, the story's exploration of the tension between the natural and the suppressed becomes more resonant when the surrounding natural world is reflected in Lori's feelings.
No, no, she's finished with wanting. All she's got left is some kind of, and she thinks, sediment. And she sees her future there in front of her, a dark blue-grey, and she looks at  her boots and she thinks, there's something repulsive

          a sedentary body of water
          silt, sand and gravel

and she can't ignore it, this pushing, and she thinks, not pushing, no, more like pressing, because there now, yes, now she feels it, something pressing, something almost 
grinding down there. The baby's ready to come out after all, Lori thinks, yes, sticks and stones, and she thinks, big broken bones, and she feels a pressure, she feels a heaviness. 

Everything from Arnold's expert use of language to her poetic exploration of landscape, its connection to memory and emotion, work to create a complex and layered story of a very human character. We become Lori, resonating with her emotions and experiences. Surrendering the traditional narrative structure to what is a deeply human and moving portrayal of the fluidity and cruelty of memory, Lori & Joe is an impressionistic and unforgettable exploration of grief, suppression, isolation, and connection.
Shannon O'Donnell
(Ed—For a conversation between Amy Arnold and Jess Chandler of Prototype Publishing about Lori & Joe please click HERE.)