Tweet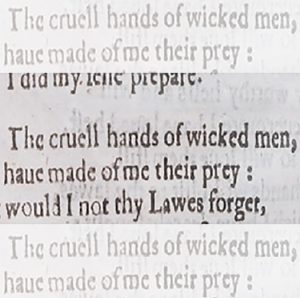 The cruel hands
of wicked men,
made me their prey.
I can do nothing but
peer     between      fingers
into wicked eyes.
Throw the word
'laws'
into the silence
and pray.
© Nicole Gemine
From A Cabinet of Curiosities: Reimagining Rare Books. A disparate trove of pieces created by students of Writing Practice and Study, inspired by their work with the Rare Book Collection in the University of Dundee Archives. See the collection on DURA now.