Tweet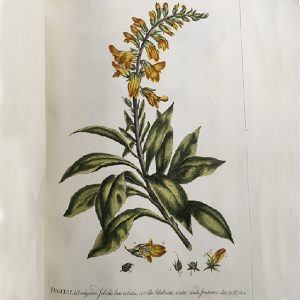 With an osprey on his back, in full flyte, and looking as if he might leave:
an abruption in nature.
Instead, offering further anecdotes,
he crosses over into other territories
not covered by his map of words;
accosting a soldier with questions
of how it feels to kill.
The osprey on my own back surges upwards,
stiffening my shoulders as I align my thoughts with the soldier's –
not so much how it feels to kill…
but how it feels to die.
In the crowd, our ospreys all hang heavily on our backs, only hidden.
From my imaginarium radiates hot orange-tipped brilliance,
Foxglove camouflaging its true value. Digitalis.
How therapeutic intentions can have lethal effects
no matter what we tell ourselves. 
© Ian Hume
From A Cabinet of Curiosities: Reimagining Rare Books. A disparate trove of pieces created by students of Writing Practice and Study, inspired by their work with the Rare Book Collection in the University of Dundee Archives. See the collection on DURA now.