Tweet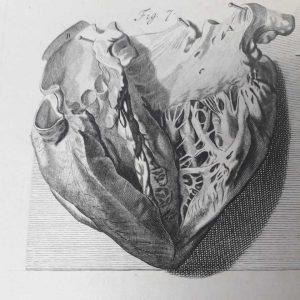 Forwards opening, backwards closing
desire widening, hours leaking,
words as poems, poems as prayers:
time
home
love.
So many ways of seeing
the forward thrust of desire, the steady backward tug of time,
beating,
knowing, not knowing.
© Geraldine Gould
From A Cabinet of Curiosities: Reimagining Rare Books. A disparate trove of pieces created by students of Writing Practice and Study, inspired by their work with the Rare Book Collection in the University of Dundee Archives. See the collection on DURA now.