Tweet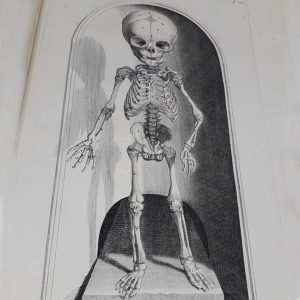 Silence echoes through the village. Eyes look down as I pass, like cars dipping headlights. It is dark. I see Johanna, my friend. Fingers on my arm. Her touch warms me. She looks to my side as if half-expecting Maria to be there.
We don't speak. My eyes follow a bird, a robin I think, hopping from one foot to another as if the ground is too cold even for him. I envy its light movements, but I cannot stay. I need to keep moving so I say goodbye to Johanna.
Crispness underfoot reminds me that I am alive. I take off my gloves to feel the cold, my fingers sting. I come to the end of the village and continue into the forest ahead. This is my sanctuary. It was Maria's too.
Stillness pervades. I find a log and sit down, running my fingers along the bark.  Her smell is close and I close my eyes but when I open them it is gone, and she is gone. I cannot move. I feel cold, so cold. Finally, I am stilled.
© Elaine Burke
From A Cabinet of Curiosities: Reimagining Rare Books. A disparate trove of pieces created by students of Writing Practice and Study, inspired by their work with the Rare Book Collection in the University of Dundee Archives. See the collection on DURA now.