Tweet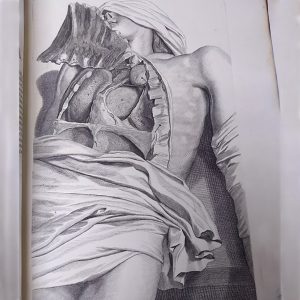 I'm donating parts of my body when I die, but I don't want to donate the whole thing in case I become a body for medical students to practice on. I've heard rumours of the way they sometimes treat the bodies they work with and it isn't pretty or dignified. I accept it shouldn't matter since I'll be dead, but somehow it does. Much of it is urban myth I hope, but I'm not willing to take the chance. I don't know if the tale I heard about bodies in the  Blitz is another urban myth. It's said that a university building took a direct hit from a bomb. The air raid wardens were horrified at the huge loss of life. When clearing up the bodies and body parts they were confused at the apparent old age of so many of the victims in a university. Some time later they found out it had been a room set out with cadavers in preparation for an anatomy class that had been cancelled. My partner tells me that no, it's not an urban myth, because his father was told the tale by someone who knew someone who was a student in the class. But isn't that the way of urban myths? They migrate from ear to ear, changing and distorting, and never revealing the true source, though they pretend to.
One sticks in my mind, and makes me check the back seat of my car whenever I get into the car at night. It concerns a woman driving along the road at night (it is always a woman), when a car behind tail gates, flashing its lights and even banging into the back of her car. She is of course terrified. She drives to the police station, and when she jumps out of the car the other car pulls up, driver shouting. They have, they tell her, been following because there, on her back seat, is a man with a knife who would have attacked her if they had not distracted him. All ends well in this myth. Unlike the one in which someone wakes in a bath – or in bed  –  with a great pain in their back, and a note on their chest that reads, "we have stolen your kidneys, you should seek medical help ".
One of my favourite myths, as unlikely as all the rest in its own way, is that if you approach a standing, sleeping, cow from the side, you can easily push the cow over using one hand. I like the image this conjures. I like to think that there really are people sneaking across fields towards sleeping cows just to try this.
© Brenda McHale
From A Cabinet of Curiosities: Reimagining Rare Books. A disparate trove of pieces created by students of Writing Practice and Study, inspired by their work with the Rare Book Collection in the University of Dundee Archives. See the collection on DURA now.